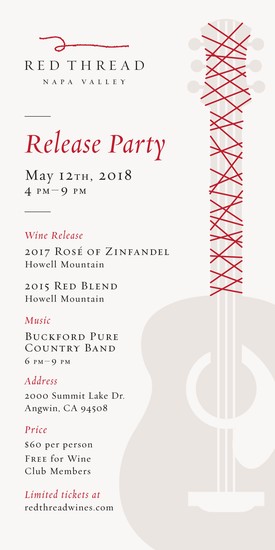 2018 Wine Club Party
2018 Wine Club Party
Look forward to having you attend our 2nd annual Red Thread Wines Release Party. We will be celebrating our 2015 Howell Mountain Red Blend and 2017 Howell Mountain Rose (White Zinfandel).
The activites will start at 4:00 pm on May 12th. Dinner will follow at 5:00 pm with dancing starting at 6:00 pm with the BUCK FORD Country Band! Bring your cowboy boots and big belt buckles.
We will be serving deep fried turkeys and all the side fixin's! A great way to pair 2 awesome wines.